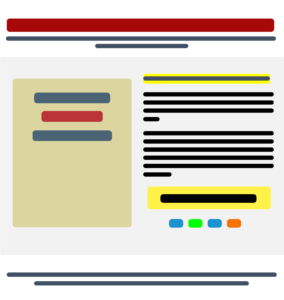 Are your landing pages generating sales? If not, you may be missing a key element on our checklist. Based on our experience designing and marketing profitable websites, we've put together this guide for crafting landing pages that convert. Here's our top ten essential elements for landing pages:
Well-Formatted Copy Explaining What You Do
Each landing page should focus on a single purpose and clearly explain the information that belongs there. Think about some focal questions customers might ask about your offerings and answer them on the page. Your copy should also be compelling with an attractive layout.  Visitors don't want to read a clumpy block of text. Split it up with bullets and catchy headlines, so it's scannable.
Updated Look
This one is self-explanatory. Your website is your storefront. If it looks old, visitors aren't going to want to buy from your company.
Clean & Uncluttered Layout
It's not enough to have a modern website. Your layout also needs to be clean, so your website looks professional and it's easy for visitors to navigate. You don't want users becoming overwhelmed on your landing pages because there's too much content.
Text That Says What Sets You Apart
We often see landing pages full of information explaining what the company does and nothing else. The best landing pages outline why the company is set apart from the competition. Why should visitors go with your company when there are plenty of other options? What benefits, specialties, or deals does your company offer? Answering these questions is very important to turning web visitors into sales.
Attractive, Relevant Images
You may have heard the expression "you have to see it to believe it."  Anyone can say they make the nicest product out there, but without some sort of tangible evidence, it's just empty words. Images add to your credibility, and they help visitors to qualify whether they want to use your company. Additionally, photos break up the text and make for a more aesthetically pleasing layout.
Clear Call-to-Action
This is a big one that a lot of people miss. Every landing page on your website needs to have a clear call-to-action, directing visitors to take the next step. You want to make it easy and appealing for visitors to contact you, fill out a form, sign up for a newsletter, etc. If users come to your website without taking any sort of action, their visit didn't do anything for your company. You want to convert them into a sale and this is done by directing them to your next step — whatever that is.
Multiple Method(s) to Contact You
Give visitors as many opportunities to contact you as possible. Each landing page should have your phone number and email. You could even add live chat! The more ways users can reach you, the higher likelihood they'll contact you.
Forms
We're putting forms on all our client's websites now (see example below). These contact boxes act as another call-to-action, inviting visitors to reach out to your company. For users who don't want to pick up the phone, forms are a great alternative that are quick and painless to fill out.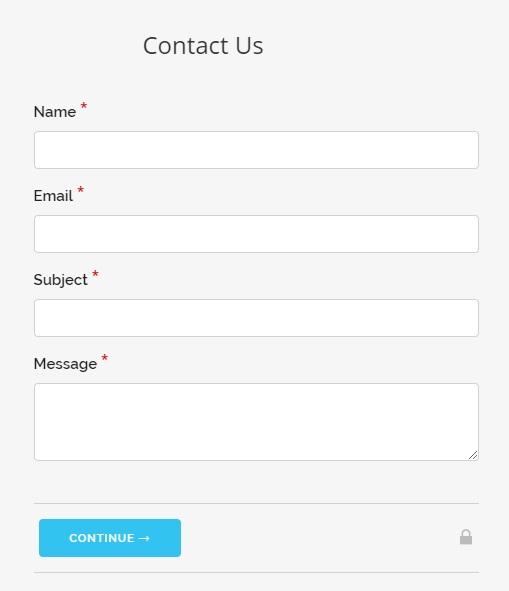 Responsive Layout
Your website should adapt to all screen sizes, so no matter what device users are viewing it from, the experience is pleasant. According to Adobe, 40% of users will leave your website if it isn't mobile friendly.
User-Friendly Navigation
Your navigation should provide clear labels for the pages users can visit. This way, no matter which landing page they're on, they get a general idea of all of your offerings. You don't want users to struggle to find something they're looking for. This is a quick way to lose a prospective customer. The best way to determine if you have strong navigation is to have someone who doesn't know your website test it for you.
Conclusion:
If you follow these guidelines, we can't guarantee you'll get tons of new leads. You still need to drive visitors to your website using SEO, PPC, or other marketing tactics. However, at least you'll know you're not losing any leads to your website. Any users who do visit your website will be much more likely to convert.
If you want us to build you an optimized website or help market your current site, you can reach us at marketing@web-kare.com